Mail merge with QR code ​
v.3.102
Data View ​
Generate a new field, e.g. URL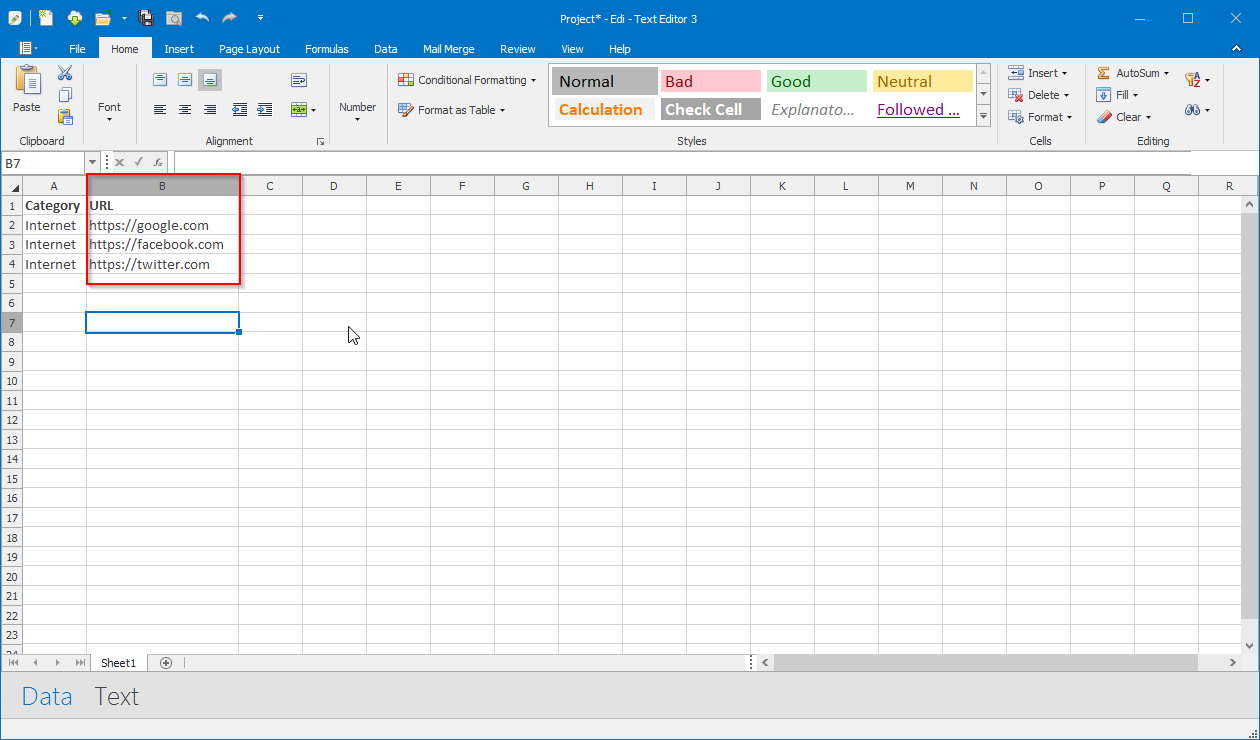 Text View ​
Insert field ​
Switch to the Text View. The field list will be updated automatically.
Select the URL field in the field list (1) on the right hand.
Open the pop-up menu over the button Insert Field, and select the BarCode menu item.
A new barcode field will be added on the cursor position, to the document.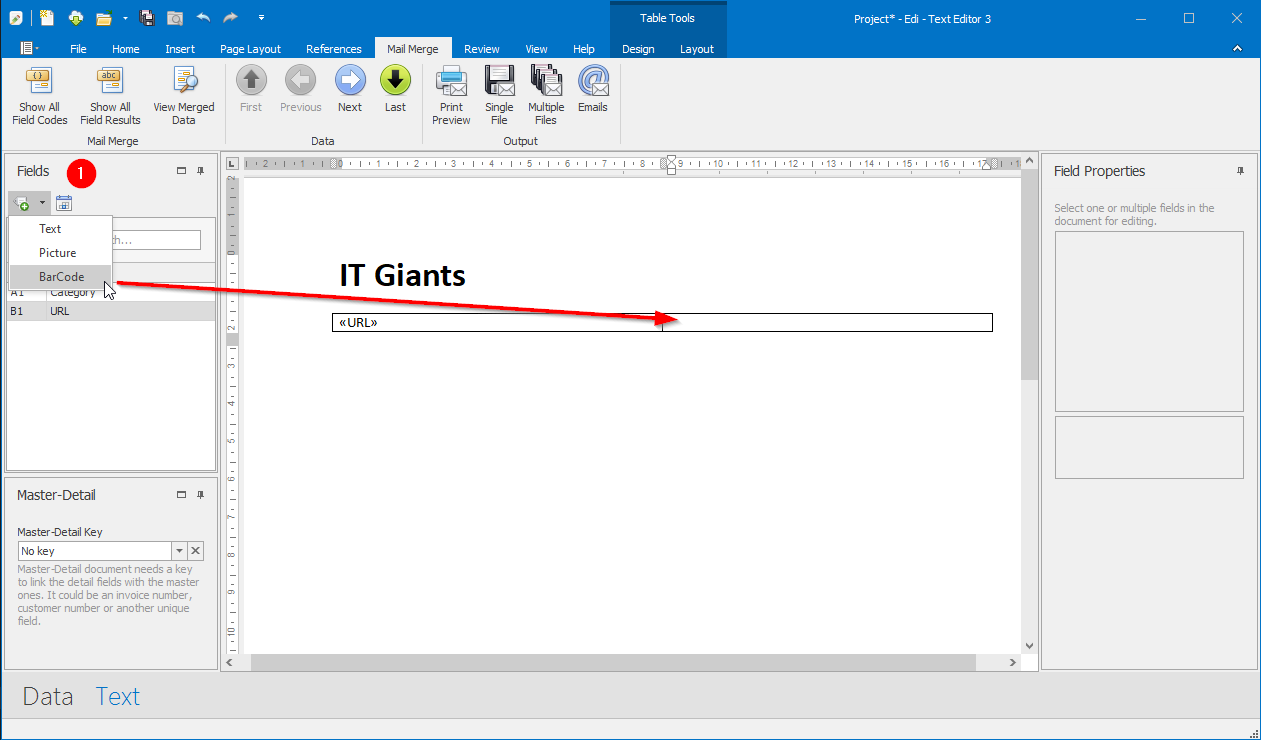 Select QR code symbology ​
Select the barcode field. The field properties panel will be activated for the field.
From the combobox Symbology select QRCode.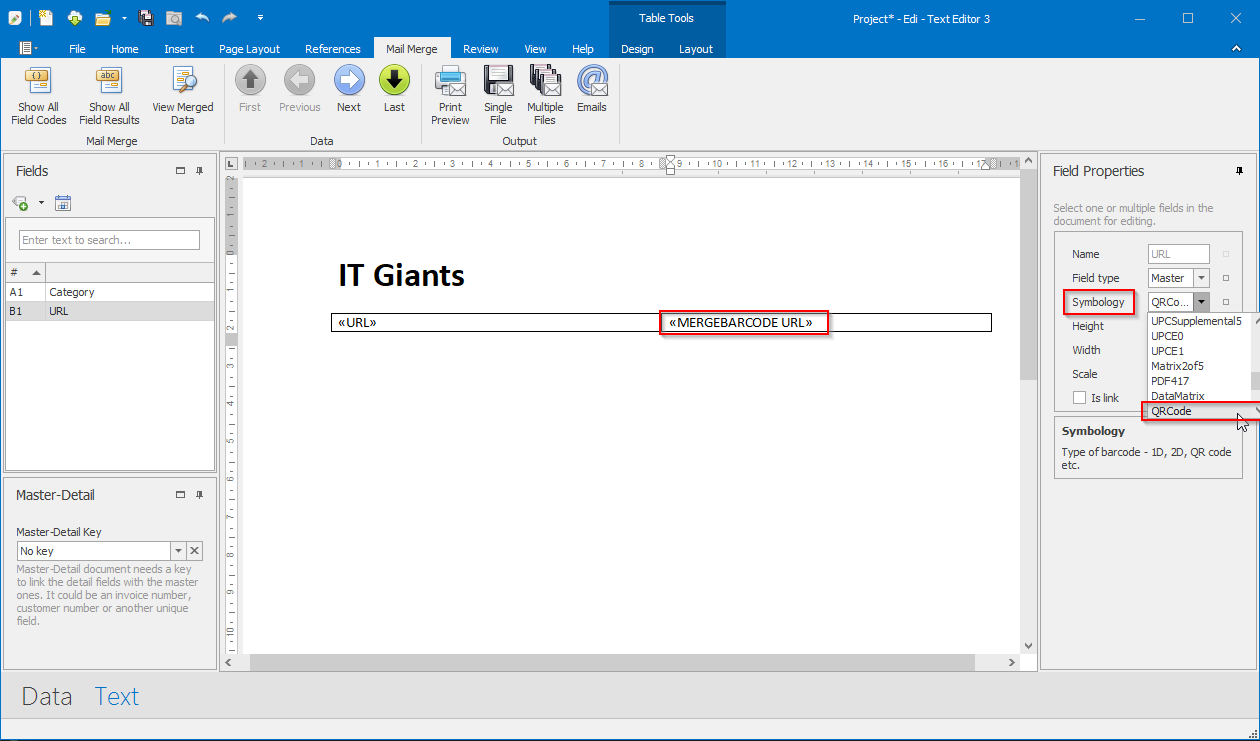 Create serial letter ​
Click the Print Preview button. The serial letter with QR codes will be shown.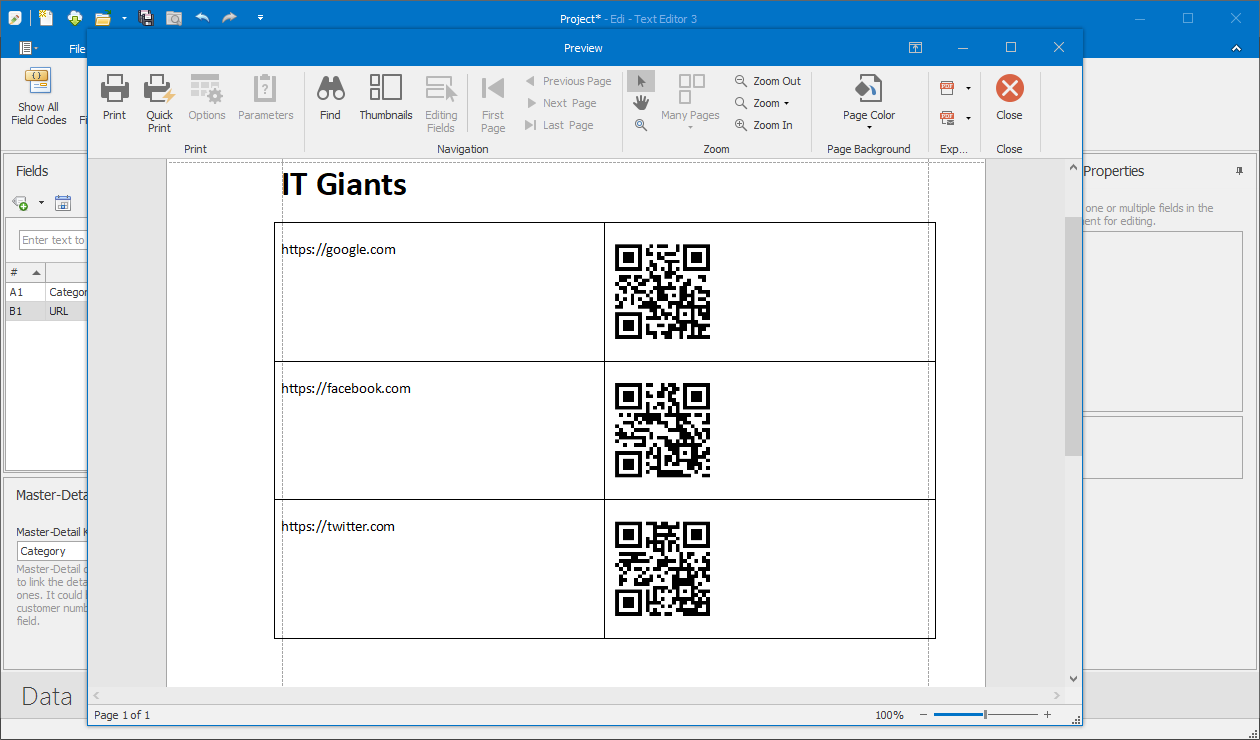 Videos ​
Mail merge into PDF file and insert QR code and link ​
Master detail mail merge with QR codes and URL links ​