What is Edi-Texteditor ​
Edi-Texteditor is a desktop program for Windows. It processes your data 100% on your local computer and it is conform to GDPR.
Edi can easily create serial letters from existing Excel and Word documents.
TIP
No MS Office is required for working with Edi-Texteditor.
Mail merge with Edi-Texteditor works as below.
Define data ​
Define the mail merge data in the Data View, or read it from an Excel file.
You can compute your data with known from Excel formulas, or use the conditional formulas IF..THEN..ELSE.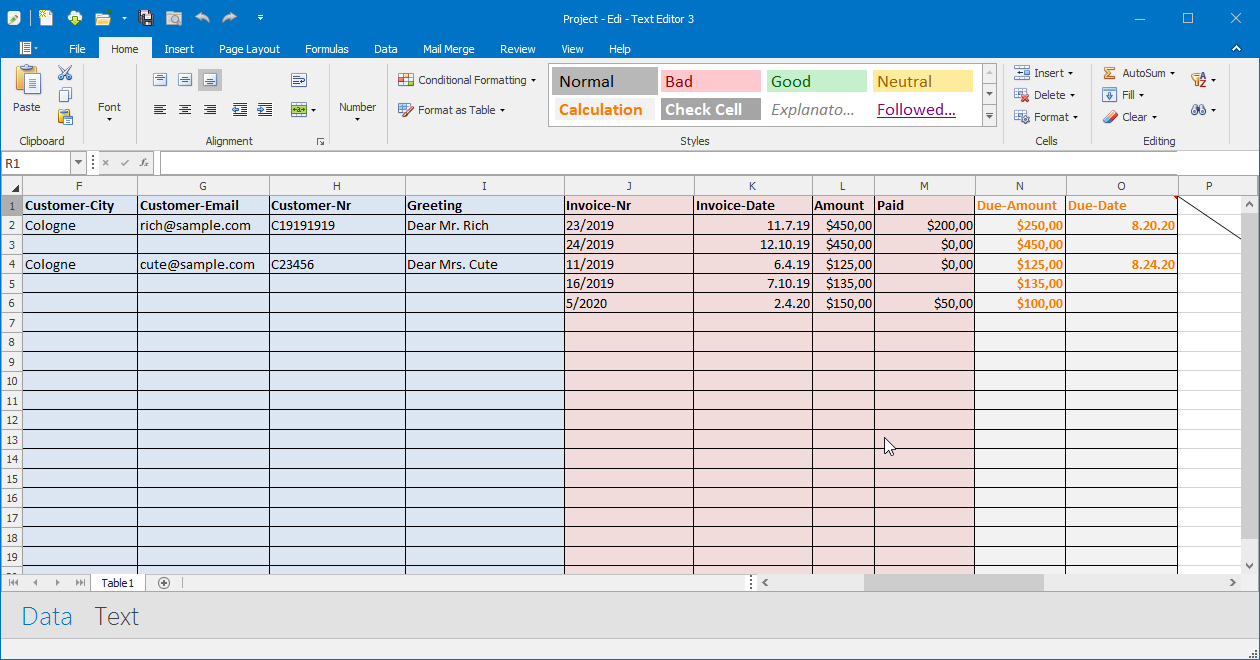 Define text layout ​
Switch into the Text View. The tables columns are automatically recognized, and presented as mail merge fields, in the table on the left.
Drag the fields onto the document.
Apart from text, Edi can also insert images, Barcodes, QR codes and hyperlinks into your serial letter.
Edi can also generate Master-Detail reports, e.g an invoice or a restaurant menu.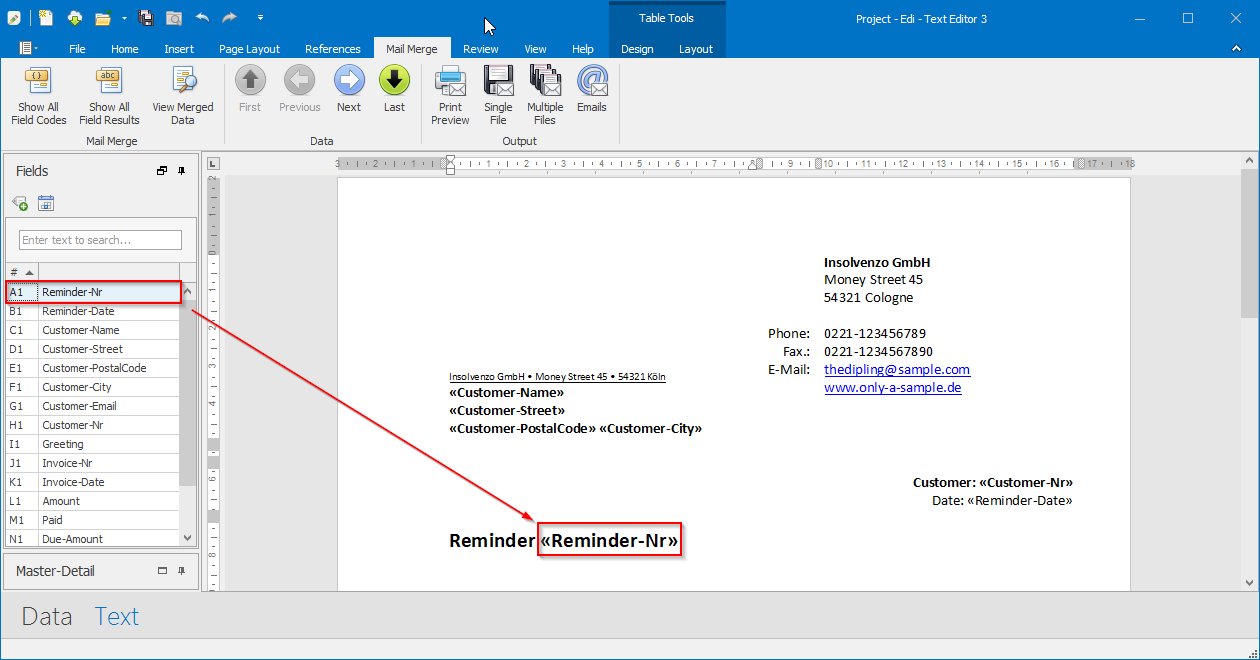 Create serial letter ​
Mail merge into a single or multiple PDF files, and name each PDF file individually.
You can secure each PDF file with an individual password, and protect it against opening, copying or printing.
Additionally you can sign the PDF documents.
For Electronic Data Interchange you can generate additionally a metadata file for each generated document.
The supported metadata formats are xml, json, ini and edifact.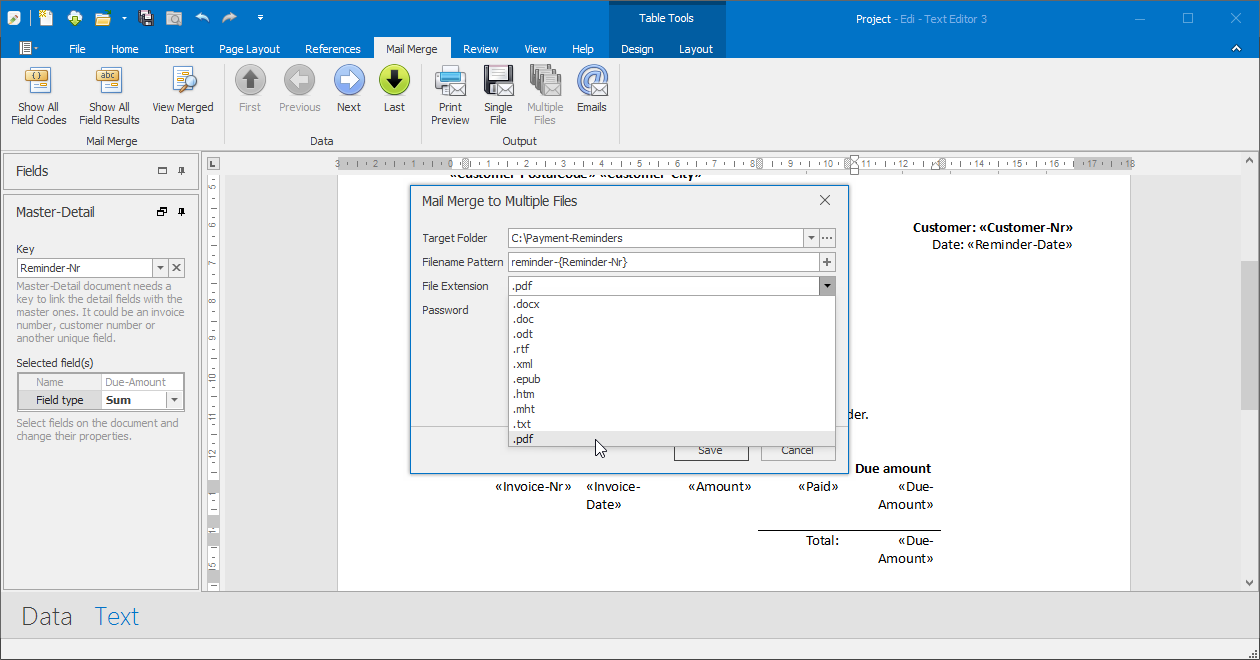 Reuse mail merge template ​
As the laoyut templates you can use your own Word and OpenOffice documents.
You can also reuse the existing templates in the online repository of Edi.